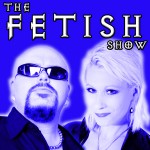 Podcast: Play in new window
| Download
Dirk Hooper and Princess Zoe broadcast from Beyond Vanilla XX in Dallas Texas. This episode of the Fetish Show features three interviews with attendees.  The first interview is with Master Walker from the Council of Tribes, followed by Kristen the 2010 Gulf Coast Community Bootblack and finally sexy dominatrix and entrepreneur Ms Texaz.  This is part one of a two part special on Beyond Vanilla.
Thanks to Kitten for all the help in setting up our presence and interviews for this episode!
Important links from this episode:
Flames of Passion: Handbook of Erotic Fire Play by Master Walker and Robert J. Rubel
Women's Leather History Project
Houston Fetish Fair Fleamarket
Dirk Hooper's Fetish Photography
Thanks to the staff and organizers for Beyond Vanilla XX, and to Master Walker, Kristen, and Ms Texaz!