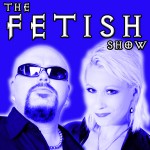 Podcast: Play in new window
| Download
Princess Zoe talks about some new toys she has received and Dirk Hooper mentions a seven page article on Toxic Goddess that appeared in Darkfaery Subculture Magazine Issue number six.  Fetish Show News includes a Sex Party candidate in Australia, the first 3D porn movie, BDSM among seniors and upcoming events Toppers BDSM Retreat, Truly Bound, Twisted in Tulsa and OKC Gear Night.  Dirk Hooper answers a question on how to start finding fetish models and Princess Zoe has a story about her trip to Boston and New York (photos are below)!
The Fetish Show – Episode Four Show Notes

Introduction
Contact me at dirk@thefetishshow.com
Toxic Goddess article in issue six of Darkfaery Subculture Magazine
Dirk is looking for a team of makeup artists for my own work and for Sight Key Studios.
Fetish News
Sex party candidate and Professional Dominatrix heats up Federal Election
Australia – The Macarthur Chronicle – A dominatrix running for a Senate seat with the Australian Sex Party is preparing to meet voters in the centre of Camden this week.
Fearless of condemnation from the Family First party and other conservative groups, 38-year-old former army officer Larissa Zimmerman said people needed to shift their focus from making money to making love if they wanted to get the most out of life.
Race is on to make the first 3D porn movie
The UK Telegraph – Hong Kong director Christopher Sun is currently filming his $3.2 million '3-D Sex and Zen: Extreme Ecstasy', which is due for release in May, but Italian director Tinto Brass has already announced he will produce a 3D remake of his 1979 erotic film Caligula.
The Old Masters: BDSM's Popularity Grows Among Senior Citizens
This article was written by freelance writer Rachel Rabbit White and begins…
The Sins Center is spacious and clean. Saint Andrew's crosses hang against the walls, empty sex slings sag in the corner. An older man with a beard flogs a graying submissive — a naked and bulbous woman bent into doggy style. Her purple posterior takes each of his toys: leather flogger, plastic cane, studded paddle.
The Sins Center has become something of a hangout for older people in the lifestyle. Master Z, the owner of the club, says that about half of the clientele are over 55. "We have a club manager who's 75, a club manager who is 80. As a matter of fact I don't think any of our club managers are under 50 here," says Master Z.
Bondage Man Didn't know the Ropes – From The Daily Mail
London – A kinky computer engineer died after tying himself naked to a tree with a cord wrapped around his penis, an inquest heard this week.
Kevin Kirkland, 44, used a pair of makeshift rope handcuffs to attach himself to the trunk, reported the Sun, but got trapped when a knot jammed around his wrists.
Upcoming Events
Toppers BDSM Retreat
The Toppers BDSM Retreat based in Malaga, Spain is again opening its doors from the 17th to 23rd September 2010. Hosted by the world renowned, London Dominatrix, Countess De Jager and assisted by a small team of slaves and maids, The Retreat offers visits from 1 hour to a full week for submissives and D/s couples. Single and double rooms are available, together with a cell block and even a solitary confinement cell if a more degrading visit is required.
The Retreat is full board and all prices include free transfer from Malaga Airport.
Full details including prices are available on the website www.toppersretreat.com or for specific enquiries including availability by emailing toppersretreat@hotmail.co.uk.
Truly Bound
From my friend Shibari Master David M.
WHEN? October 22-24
WHERE? KANSAS CITY MISSOURI

Guest include:
**Lew Rubens**
http://www.boundndetermined.com/
**Mark Yu**
http://jadegate.blogspot.com/
**Sir Dart**
http://www.dartsdomain.com/
http://www.bearbound.com/
Classes include:
Basic Bondage
Beginning Suspension
Theory and Practice of Floor Play
Bondage Bullfighting
Basic Multifunctional Wrist Tying

We will post Ticket info on the website:
TICKETS HERE!!!!! -
https://ropecreations.ticketleap.net/member/list_events.aspx?event_company_id=04E302DB-91AF-47C2-A461-3D8780381A3&
YOU WANT SUGGESTIONS FOR HOTELS, TRAVEL AND RESTAURANTS? CLICK HERE http://trulybound.blogspot.com/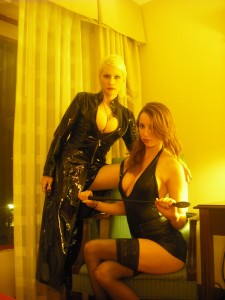 Twisted in Tulsa
From Tracy – Tulsa Dungeon Society Event Committee Chair
It is September  10 – 12th at the Tulsa Select Hotel
We have a Meet & Greet Dinner Friday nite
Classes all day Saturday with the following presenters:
Master Obsidian & slave namaste
WhipMaster Bob & bootpig
Master Olivier & pup sparky
Caro
Doc
Ian
Saturday night we also hold a dungeon play party
Sunday we have a round table discussion with all the presenters along with a continental breakfast.
South Central Leather Contest is working in conjunction with us.  They are holding their contest Saturday night at Maverick's.
All the details are on the website.
http://www.tulsadungeonsociety.org/2010Event/
OKC Gear Night
From Dustin The next night to meet is September 18.  The whole thing is about growing the fetish community in Oklahoma.  It will be at the OKC's gay bars, come in Leather, rubber, sports gear, etc.  are all welcome to come and hang out.  10:30 @ Tramps, 11:30 @ Phoenix Rising, and 12:30-2 Finishline.
Questions and Answers
From Jordan: greetings dirk, I've noticed you are a master of doing photography on models… got a quick question
how did u start out finding good models whether they were dommes or regular joes, how did u go about approaching them and asking them to model for u, just to get started on doing model photography.
I've done model photography before w/ some good guy friends, but i want to do some w/ women, not nude, erotic, just more something for surreal and abstract .
in the case of women 19 -50 yr olds, how did u go about approaching them and asking them to model for u, just to get started on doing model photography?
Outro
TheFetishShow.com (links and videos from the show, more about us and how to contact us… plus you can subscribe
Theprincesszoe.com
DirkHooper.com (blog, etc.)
Facebook/theFetishShow
dirk@thefetishshow.com for potential guests, invites to events, products, books, videos, websites and questions for Zoe or me, or suggestions for the show