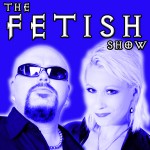 Podcast: Play in new window
| Download
Recorded mere hours before Snowmeggedon, Princess Zoe talks about her recent ski trip and Dirk Hooper talks about his artwork in the upcoming Dirty Show. The Fetish Show news features legislation that will restrict your use of the internet, MTV's True Life: I Have a Fetish, Hot Sex: There's an App for That and upcoming events. In Q and A Princess Zoe tells us where she gets those corsets and we answer questions about switching and household items that can be used for BDSM.
Site: TheFetishShow.com
Voice Mail Hotline: 1-888-506-0221
eMail: info@thefetishshow.com
Princess Zoe: www.ThePrincessZoe.com
eMail: zoe@thefetishshow.com
Dirk Hooper: www.DirkHooper.com
eMail: dirk@thefetishshow.com
We want to hear from you!
Additional Links and Photos below:
The Dirty Show in Detroit Michigan
The All Good Cafe in Dallas Texas
The Fetish Show News
The Internet Blacklist Petition
The Internet Kill Switch Petition
MTV: True Life – I have a Fetish
The Slate article on "Fetish for the Constitution"
Hot Sex: There's an App for That
Upcoming Events
The Fetish Factory Valentine's Day Fetish Ball