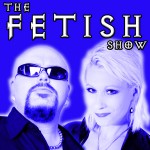 Podcast: Play in new window
| Download
Princess Zoe and Dirk Hooper travel through fire to bring you coverage from Xpressions V in Tulsa Oklahoma.  Several guests and vendors are interviewed and Dirk and Zoe recount their experiences over the full weekend event.  Also, the hosts of The Fetish Show lay out what is neccessary for you to get The Fetish Show to come to your event!
Site: TheFetishShow.com
Voice Mail Hotline: 1-888-506-0221
eMail: info@thefetishshow.com
Princess Zoe: www.ThePrincessZoe.com
eMail: zoe@thefetishshow.com
Dirk Hooper: www.DirkHooper.com
eMail: dirk@thefetishshow.com
We want to hear from you!
Links, photos and info from this episode are listed below.
Mentioned in Intro
Donate to the Red Cross to help with the Japan Earthquake and Pacific Tsunami
Model Call for Bondage and Fetish Models in KCMO, March 26th
SexAudia – The world's first radio station dedicated to all talk about sex!
Xpressions Event
Interviews
Yahoo Group: SWBDSMOFMO
Ultimate Mixes – Fetish, Kink and Adult Friendly DJ
Wolf – Author of the "House of Talon" Series
Fetlife: SirWolf