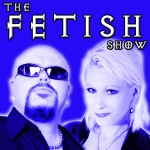 Podcast: Play in new window
| Download
Dirk Hooper and Princess Zoe travel to Kansas City for a private rope bondage photoshoot.  The Fetish Show News features a professor who has an interesting take on extra credit, Rihanna's fetish video, Charlie Sheen's fetish video and a firefighter who poops his pants for fun.  Dirk talks about his trip to the Fetish Project in Brussels and their upcoming 5th birthday party.  Our feature presentation is an interview with Shibari Master David M.
Site: TheFetishShow.com
Voice Mail Hotline: 1-888-506-0221
eMail: info@thefetishshow.com
Princess Zoe: www.ThePrincessZoe.com
eMail: zoe@thefetishshow.com
Dirk Hooper: www.DirkHooper.com
eMail: dirk@thefetishshow.com
We want to hear from you!
Links and sponsors for this episode are below:Shibari Master David M on Fetlife: OkieNawa
Special thanks to everyone who helped out and made us feel so welcome in Kansas City.
This episode was sponsored by the generous contributions of Warren Lemma.