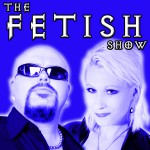 Podcast: Play in new window
| Download
Princess Zoe and Dirk Hooper talk to dominatrix, sex educator, respected author and SM group leader Nancy Ava Miller.  Among other things, they discuss Miller's first BDSM experiences, forming tons of People Exchanging Power groups, her long-running phone business and her book "Pervert: Notes from the Sexual Underground".
Click Below to Join Our Twitter Accounts!
Site: TheFetishShow.com
Voice Mail Hotline: 1-888-506-0221
eMail: info@thefetishshow.com
Princess Zoe: www.ThePrincessZoe.com
eMail: zoe@thefetishshow.com
Dirk Hooper: www.DirkHooper.com
eMail: dirk@thefetishshow.com
We want to hear from you!
Important links and photos from this episode are below.
Nancy Ava Miller
Nancy Ava Miller's Book – Pervert: Notes from the Sexual Underground
More in this episode:
Erotic Power: An Exploration of Dominance and Submission by Gina Graham Scott
Masochism in the Self by Roy F. Baumeister PhD