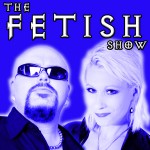 Podcast: Play in new window
| Download
Travel to Wichita Kansas with Princess Zoe and Dirk Hooper to visit Kinky Karnival 2011.  They interview Cross, who has a unique take on psychology and BDSM, the Rock Star of Rubber, Lovinlatex and the organizers of Kinky Karnival, Kannd and Fantasy.  Dirk and Zoe also announce a new contest to give The Fetish Show a new tagline.
Important Links and info for this episode:Kinky Karnival
On Fetlife: TTK – Twisted Temptations – Kinky Karnival
Lovinlatex
On Fetlife: Lovinlatex
More:
P1XELS: the Art of the iPhone Photography Show
Site: TheFetishShow.com
Voice Mail Hotline: 1-888-506-0221
eMail: info@thefetishshow.com
Princess Zoe: www.ThePrincessZoe.com
eMail: zoe@thefetishshow.com
Twitter: @theprincesszoe
Dirk Hooper: www.DirkHooper.com
eMail: dirk@thefetishshow.com
Twitter: @dirkhooper
We want to hear from you!