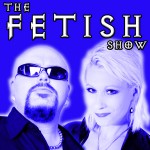 Podcast: Play in new window
| Download
Princess Zoe and Dirk Hooper spend the entire hour getting information about BDSM safety and red flags with expert Captain Thomas.
If you'd like more information, or would like to book Captain Thomas to speak for your group or event, then please contact him on Fetlife at TeachUThis.
Site: TheFetishShow.com
Voice Mail Hotline: 1-888-506-0221
eMail: info@thefetishshow.com
Princess Zoe: www.ThePrincessZoe.com
eMail: zoe@thefetishshow.com
Twitter: @theprincesszoe
Dirk Hooper: www.DirkHooper.com
eMail: dirk@thefetishshow.com
Twitter: @dirkhooper
We want to hear from you!