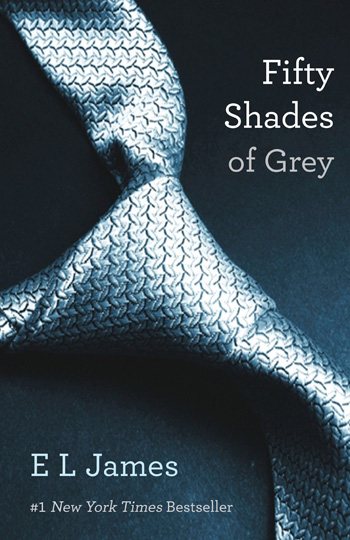 The Fifty Shades of Grey trilogy has been in the top ten bestsellers on Google for the past few months and people all around the world have been exposed to BDSM for the first time.  The Fetish Show staff writer Apple Angel interviewed one of these new readers below.
Interviewer:  Apple Angel
Interviewee:  Kasey, a thirty-something professional woman in a monogamous relationship
Apple: What did you like about Fifty Shades of Grey?
Kasey: I LOVED the fact that Christian was the DOM.  I love that in the bedroom.  I love being the submissive one, especially when it comes to the bedroom because I am such a control freak. The bedroom is the one place I WANT to be controlled.
Apple: What do you think about BDSM after reading the book?
Kasey: I think it is very fascinating and it is NOT taboo to WANT to experience this type of sexual freedom. I think so many individuals have this idea that this type of behavior is twisted and painful and just wrong. But they are so very wrong its just the opposite. It is about letting go and being submissive and allowing your body to feel so much pleasure in so many different aspects. It's also about trust!
Apple: Did it change your ideas of a BDSM relationship?
Kasey: ABSOLUTLEY…..I am completely open to it now that I am aware and educated on the matter. It's not about getting beat to death or having my head slammed by a toilet seat, I seen that on a fetish show haha! But yes I feel alive and confident and it has brought me and my "sugah" closer because we can be so open and honest about what we like and what else we want to experience when it comes to erotica.
Apple: Are you more likely to try new things after reading it?
Kasey: WE DID….we went to the "sex shop" and bought all kinds of "goodies" to experiment with!!! I love that I have found my inner goddess!
Apple: Have you ever read anything like this before?
Kasey: Never but I am so glad I have, it has opened up a whole new world for me.
Apple: Will you seek out more erotica, or maybe fact based information?
Kasey: WITHOUT A DOUBT!
If Fifty Shades of Grey introduced you to BDSM, we want to know what you think!  Contact us at: info@TheFetishShow.com