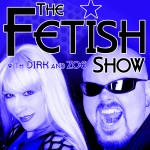 Podcast: Play in new window
| Download
Princess Zoe opens with the all important Geese Update, we talk about The Fetish Show trip to a TNT Burlesque performance and discuss Princess Zoe's upcoming trip to Greece.  Fifty Shades of Grey is in the news, along with Dr. Drew, new jobs available in kink and a new kind of robot fetish.  Dirk and Zoe answer a listeners question about starting out in BDSM, we tackle an authoritative fetish in The Wheel of Fetish and our interview features adult entertainer, award winner and alternative model Fawn Marie.
Important links for this episode:
Fawn Marie
http://FawnMarie.com
myfawnmarie@yahoo.com
Apple Angel/TNT Burlesque
http://www.theappleangel.com/
http://www.tntsizzle.com/
News
Fifty Shades of Grey is changing bedroom habits
http://articles.timesofindia.indiatimes.com/2012-05-07/books/31599058_1_successful-women-submission-trilogy
Dr Drew is Mansplaining 50 Shades of Grey
http://www.thefrisky.com/2012-03-14/dr-drew-is-mansplaining-your-sexual-desires-for-you-50-shades-of-grey-fans/
Looking for a Few Good Dominatrix
http://blogs.houstonpress.com/artattack/2012/04/maison_noir_bdsm.php
Finally! A Robot Ass for You to Spank
http://kotaku.com/5909139/japanese-researcher-made-robot-ass-for-you-to-spank-finally/gallery/1
Wheel of Fetish
Hands on Hips Website
http://handsonhips.blogspot.com/
Advisor
Master Walker Mentor Program  http://gatheringofthetribes.thecounciloftribes.com/
Just getting started?
Get a variety of information, read books by Jay Wiseman. SM 101: A Realistic Introduction  or John and Libby Warren's,  The Loving Dominant is one of theirs.  Life, Leather and the Pursuit of Happiness: Life, history and culture in the leather/BDSM/fetish community by Steve Lenius is a collection of experiences in the Leather Life and a look into many aspects of BDSM. Many more, of a specific nature, are available as you develop skills and find your own place in the lifestyle. Larry Townsend's Leatherman's Handbook , was the first book to publicize BDSM to the general public and a great place to start.
Studio Photos by Dirk Hooper with Fawn Marie and Princess Zoe.
Event Photography by Jay with Provocative Imaging.
Credits and Contact
Production Manager: Summer
Engineering: Vanilla Wilson
Hosts and Executive Producers: Dirk Hooper and Princess Zoe
Site: www.TheFetishShow.com
Voice Mail Hotline: 1-888-506-0221
eMail: info@thefetishshow.com
Twitter: @TheFetishShow
Facebook: www.facebook.com/TheFetishShow
Princess Zoe: www.ThePrincessZoe.com
eMail: zoe@thefetishshow.com
Twitter: @theprincesszoe
Dirk Hooper: www.DirkHooper.com
eMail: dirk@thefetishshow.com
Twitter: @dirkhooper
We want to hear from you!  Leave us a comment below or on Stitcher and iTunes now!