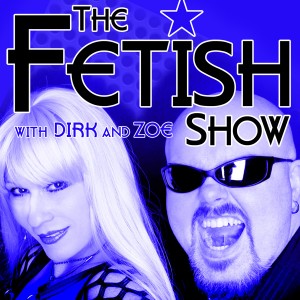 Podcast: Play in new window
| Download
Dirk and Zoe interview kink-inspired band Kali Ra. We take a long hard look at CBT. In the news is a woman who indescriminantly kicks men in the balls, we talk about the Boyfriend Trainer app, Judge Dredd's sexual preference and the ethics of including the public in your playtime. Plus we have some suggestions for scene music.
Important Links For This Episode
Kali Ra – http://www.officialkalira.com/
Dirty Show – http://dirtydetroit.com/
Mistress Daria – http://dominadaria.com/
Goddess Ashlee – http://goddessashlee.com/
Dallas Footnight – http://www.footnight.com/dallas.html
Tiffany Cotton – http://www.modelmayhem.com/705958
South by Southwest – http://sxsw.com/
Credits and Contact
Production Manager: Summer
Engineering: Vanilla Wilson
Hosts and Executive Producers: Dirk Hooper and Princess Zoe
Site: www.TheFetishShow.com
Voice Mail Hotline: 1-888-506-0221
eMail: info@thefetishshow.com
Twitter: @TheFetishShow
Facebook: www.facebook.com/TheFetishShow
Princess Zoe: www.ThePrincessZoe.com
eMail: zoe@thefetishshow.com
Twitter: @theprincesszoe
Dirk Hooper: www.DirkHooper.com
eMail: dirk@thefetishshow.com
Twitter: @dirkhooper
We want to hear from you!